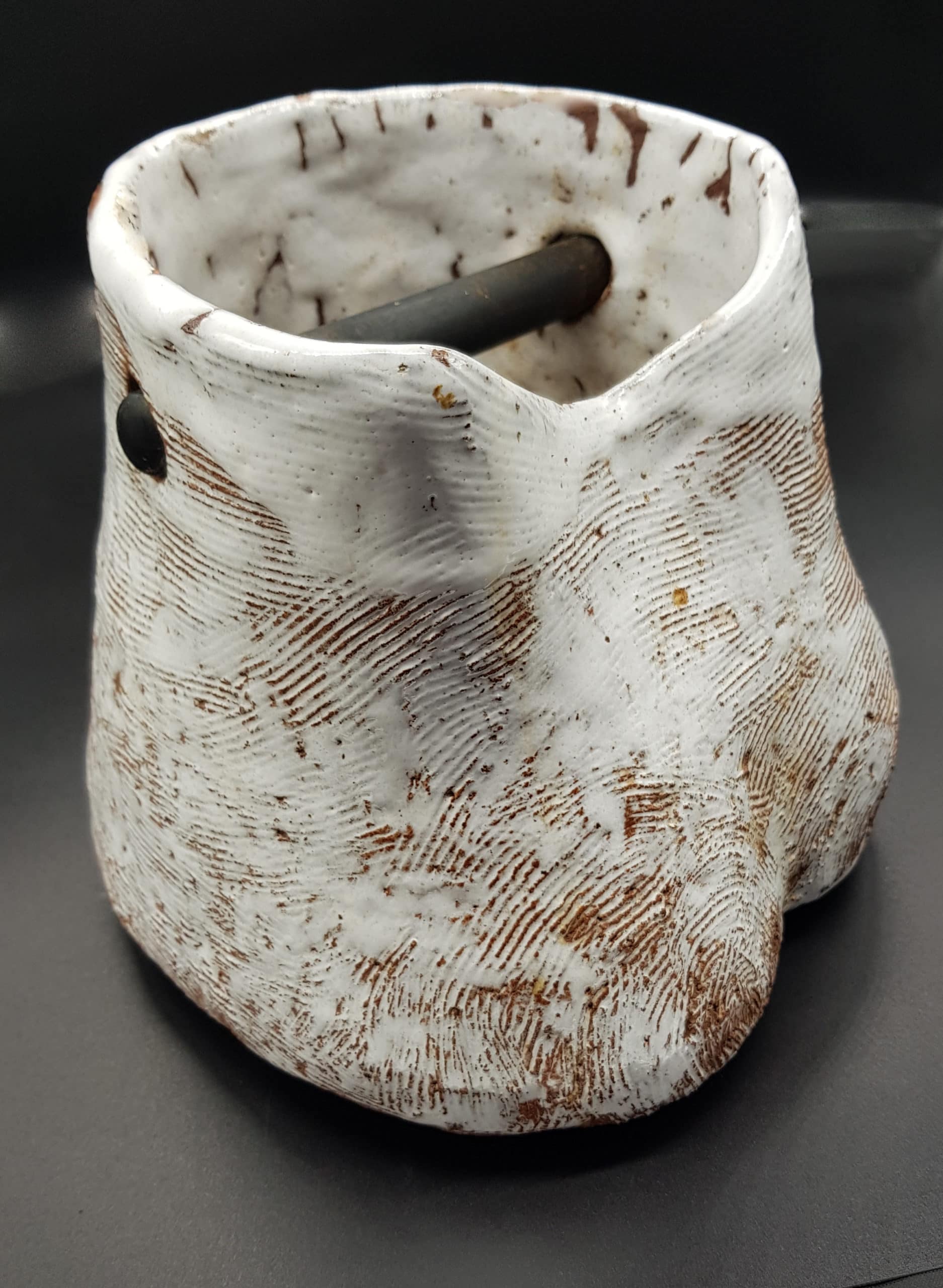 As an unreformed coffee addict I relish my home brew every day. To support my habit I have made a bang bang, or more prosaically, a coffee grind waste bin. There are plenty on the market, all so sensible. I wanted something fun and distinctive. Here is the first one I made. A little bit cheeky eh? The base has playful "feet" to lift it off the bench. Many bangs later it is still going strong .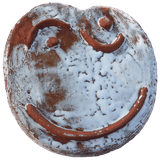 Since then I have made bang bangs to order to suit the decor in different kitchens.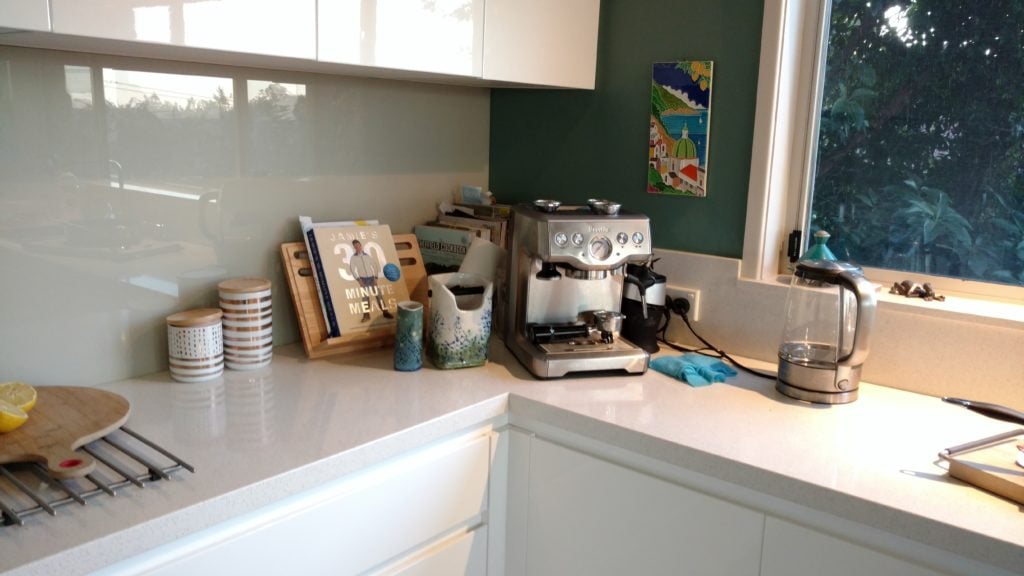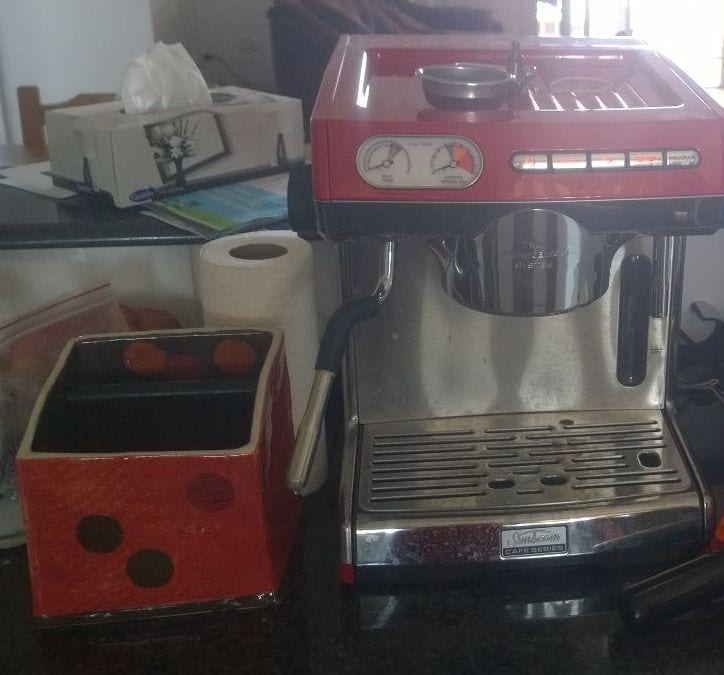 Another piece of my coffee ritual is that I like one shot of coffee, and not much more than that of milk, frothed of course. It is impossible to froth such a small amount of milk in a standard frothing jug.
I have made my own frother, called a foofler in our house. It is narrow, so the milk covers the steam hole, and tall, to allow the froth enough expansion room.
Colour and pattern can be varied infinitely.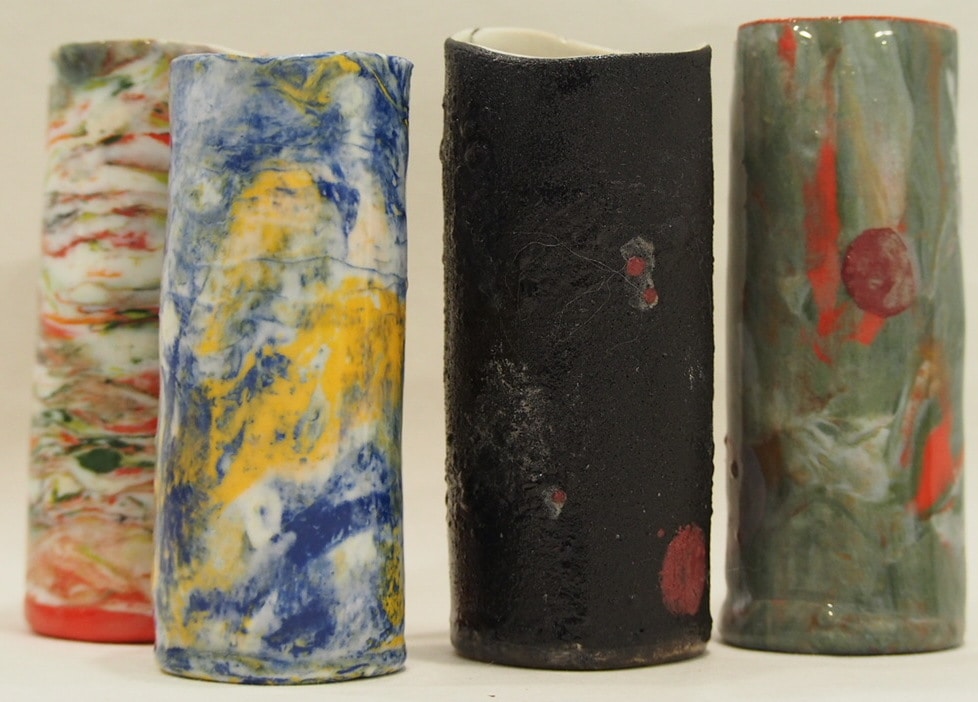 The last part of my coffee indulgence is the expresso itself. Because I don't like the quantity of milk found in a cappucino, I only need a small-volumed vessel. This is good for long blacks as well. My yunomi, or beaker in Japanese, is perfect. I have made heaps and heaps over the years. Here is a selection.